If you would like to purchase official BMT posters, please visit artist's Jack Weekes' website, Type B Laboratories. 
For socks, please contact us via email at bouldermountaintour@gmail.com. Thank you!
2021 BMT Poster – $75.00
Hand-printed and created by Ketchum artist Jack Weekes, these beauties are timeless and a great keepsake of the BMT.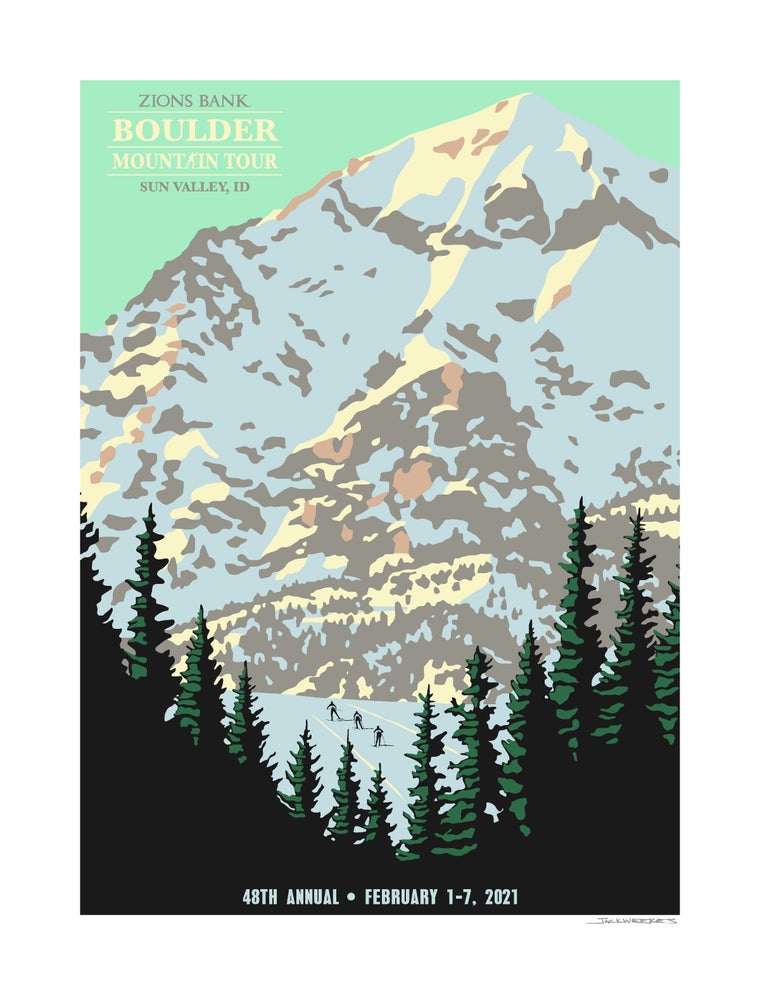 2020 BMT Poster – $75.00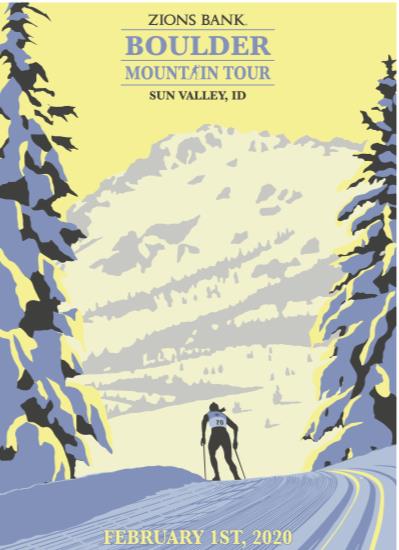 2019 BMT Poster – $75.00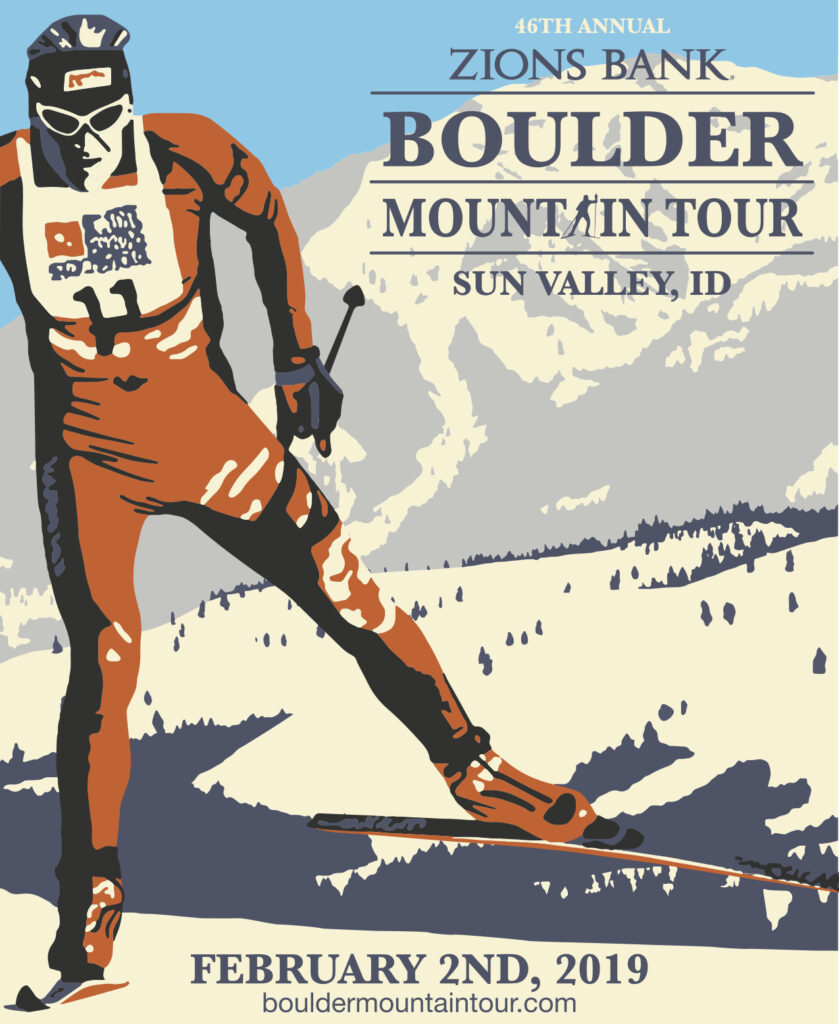 2020 BMT Team Socks – $17.00
Fast feet make fast skiers! Be your best with our 2020 BMT Team socks!