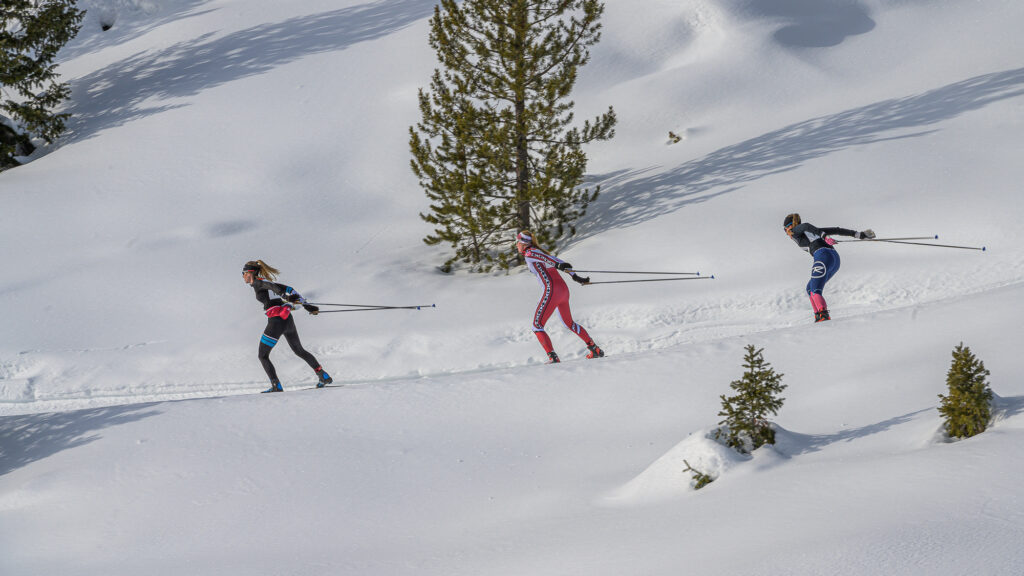 The schedule for the 2021 Sun Valley Nordic Festival will be finalized in April. The 48th annual Boulder Mountain Tour is set for February 6, 2021. The schedule below may be used as a loose reference, but to reiterate, is not yet finalized. Thank you. 
The Zions Bank Boulder Mountain Tour and Sun Valley Nordic Festival welcome you to beautiful Sun Valley, Idaho, in the spectacular Wood River Valley. Independent groups, organizations and individuals including the Blaine County Recreation District, Galena Lodge, Sun Valley Nordic Center, Sun Valley Ski Education Foundation, Vamps, local businesses and a host of generous dedicated individuals have come together to give you the best cross-country experience on the planet.
Come to Sun Valley, Idaho, and enjoy everything our beautiful region has to offer.


Sun Valley Nordic Festival and Boulder Mountain Tour Schedule of Events
Saturday, January 25 
Galena & the Trails Winter Benefit
5:30 p.m. 
Limelight Room, Sun Valley Inn
The Galena and Trails Winter Benefit brings friends together to celebrate the importance of our local treasure. This year marks the 26th anniversary of the community's efforts to "Save Galena Lodge" from being torn down. This year's benefit includes dinner, drinks, dancing, silent and live auctions, and paddle raise. A great time for a good cause! Hosted by the Blaine County Recreation District. Details, click here.
Wednesday, January 29
NordicTown USA Sprints
Simplot Lot, 2nd Avenue & Fourth Street, Ketchum
The NordicTown USA Sprints pit teams of two in a head-to-head freestyle relay format on a 400-meter oval. The event features elite racers from the field, as well as top juniors from the Sun Valley Ski Education Foundation. The ever-popular "Regs and Dregs" class for citizen racers is a highlight and costumes are encouraged. Cash prizes to the top teams and prizes for best costumes will be awarded. Come join the fun as a participant or spectator. Day of race signup only. There will be a toasty bonfire and hot drinks provided by Zions Bank and Sun Valley Community School. Details, Rick Kapala (208) 726-3899.
Schedule
3:30 p.m. Registration and bib pick up
4:15 p.m. Welcome/Instructions
4:30 p.m. Youth mass start – 1 lap
4:45 p.m. Youth mass start – 2 laps
5:00 p.m. Regs and Dregs – 4 laps
5:15 p.m. Elite class – 6 laps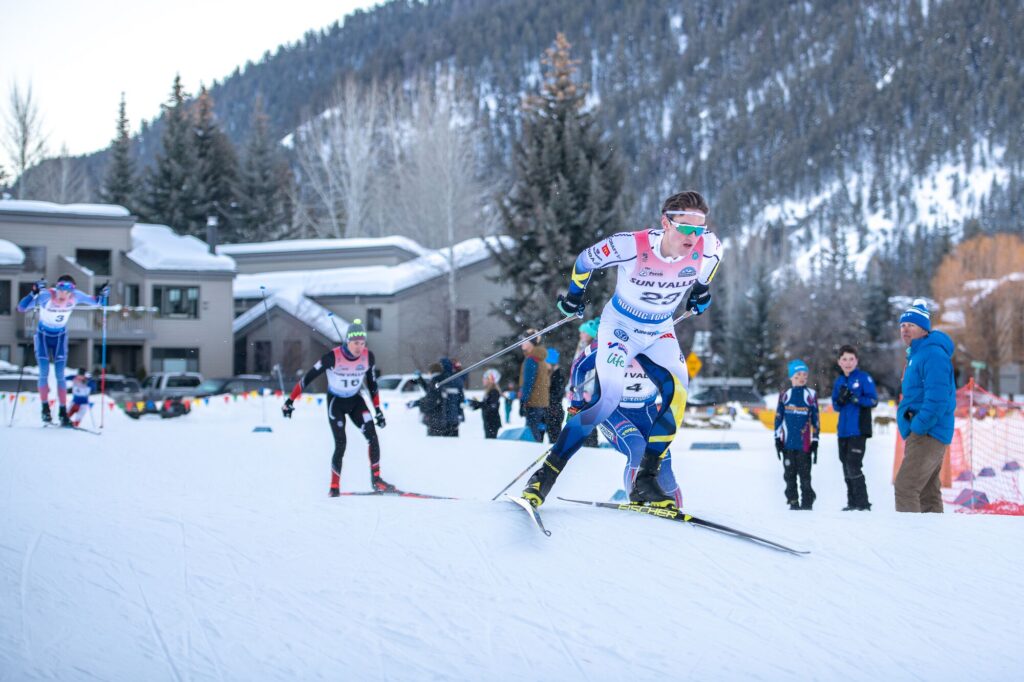 Wednesday, January 29
Kickoff Party & Sprint Awards, 5:30-8 p.m. 
Limelight Hotel, Main Street, Ketchum
We're kicking off the Sun Valley Nordic Festival and start of the Boulder Mountain Tour with live music, food and drink specials, and a healthy dose of frivolity and fun at our race headquarters, Limelight Hotel. Get your groove on with Ketchum's own Pisten Bullys, who play a rollicking mix of alt country, original rock and classic favorites. Sprint and costume winners will be recognized.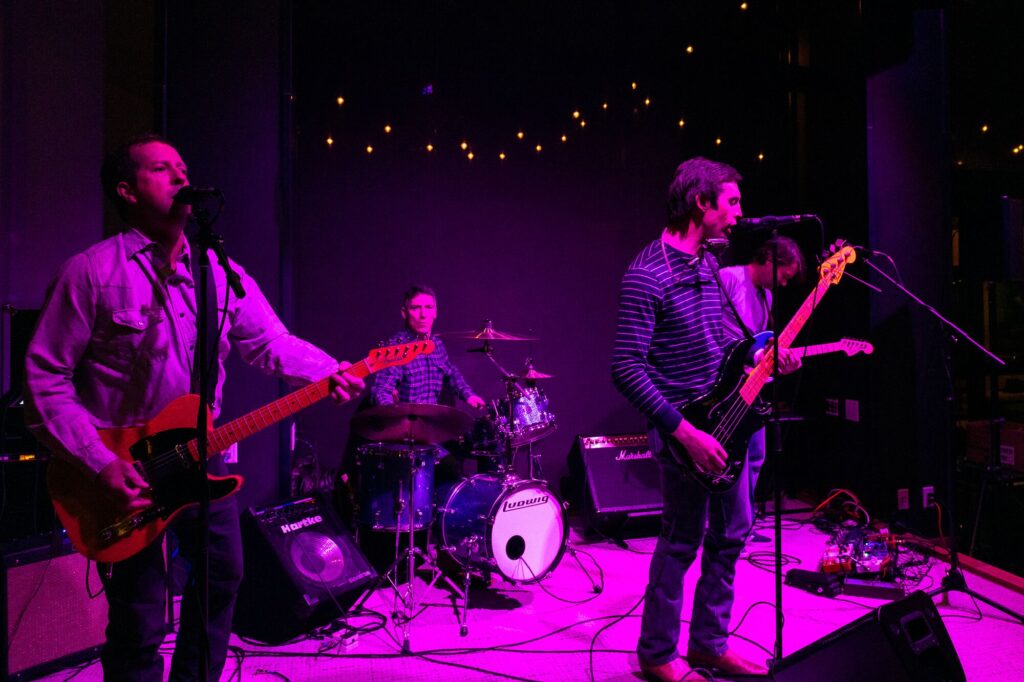 Thursday, January 30
SVSEF Gold Team Race Clinic, 10-12 p.m.
Sun Valley Resort
World-class racers from the Sun Valley Ski Education Foundation Gold Team will offer tips,  tactics and video review to help make this year's Boulder Mountain Tour your best ever. Clinic is free to Boulder participants. Check-in for a free trail pass courtesy of Sun Valley.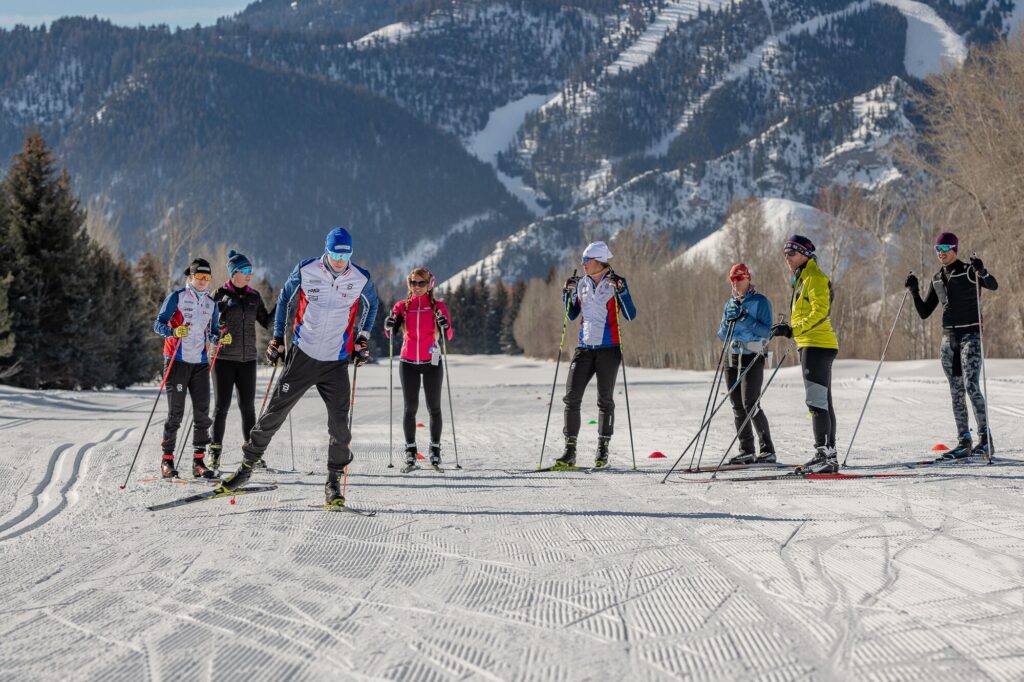 Friday, January 31
Race Bag/Packet Pickup and BMT Expo, 10 a.m. – 8 p.m.
Limelight Hotel, Main Street, Ketchum
All racers should plan on picking up their race bag and packet at the BMT Expo. Each racer receives a bib, timing chip, race-day details, SWIX souvenir hat, and goodies. The BMT Expo features event sponsors, industry insiders and local vendors. Want to get the lowdown on trails, temps, wax and equipment from the pros? This is the spot to do it.
Coffee Friday at Lizzy's Fresh Coffee
Lizzy's Fresh Coffee Roasterie, 491 10th St, A-3, Ketchum, 8 a.m. to 3 p.m.
Enjoy all-day hours at Lizzy's coffee bar!  Drop in to enjoy a handcrafted coffee at the bar or grab it to go, buy freshly roasted BMT Race Roast, signature coffees, mugs and coffee gear, and get answers to any of your coffee questions. Please visit with us at Lizzy's Fresh Coffee, or 208.806.0212
Click HERE for event details.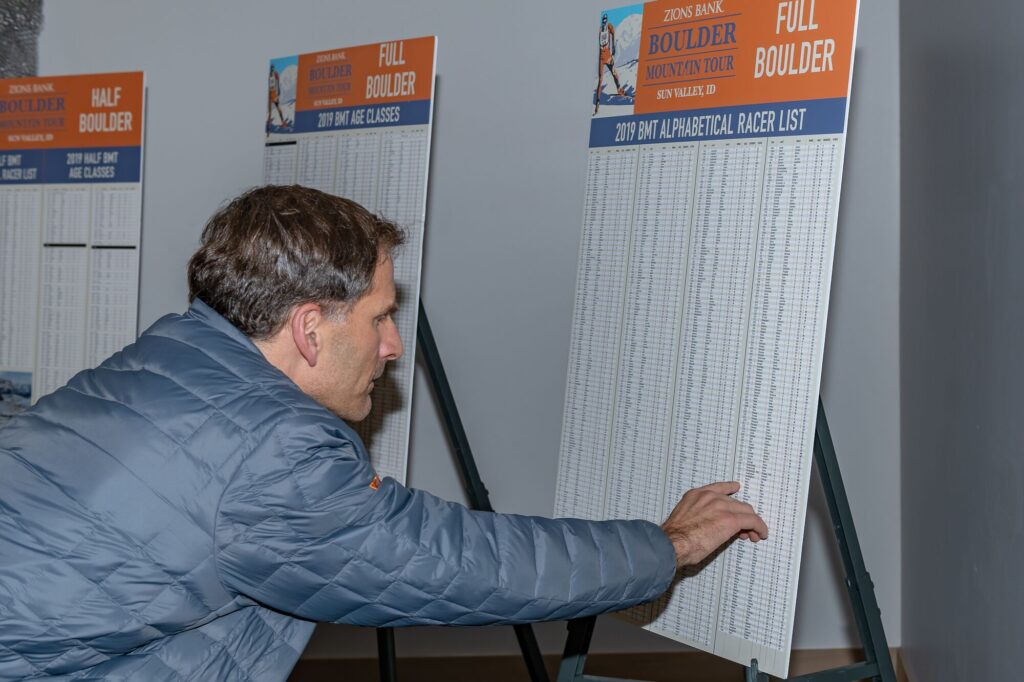 Saturday, February 1
Boulder Mountain Tour, 10 a.m.
Harriman Trail, Sawtooth National Forest
The 47th annual Boulder Mountain Tour launches down the Harriman Trail at 10 a.m. A field of 850 racers will challenge themselves over 34-kilometers. The 15k Half Boulder begins at Baker Creek at 11:30 a.m. Both end at across from SNRA Headquarters. Spectators can catch the elite class finish shortly after 11 a.m.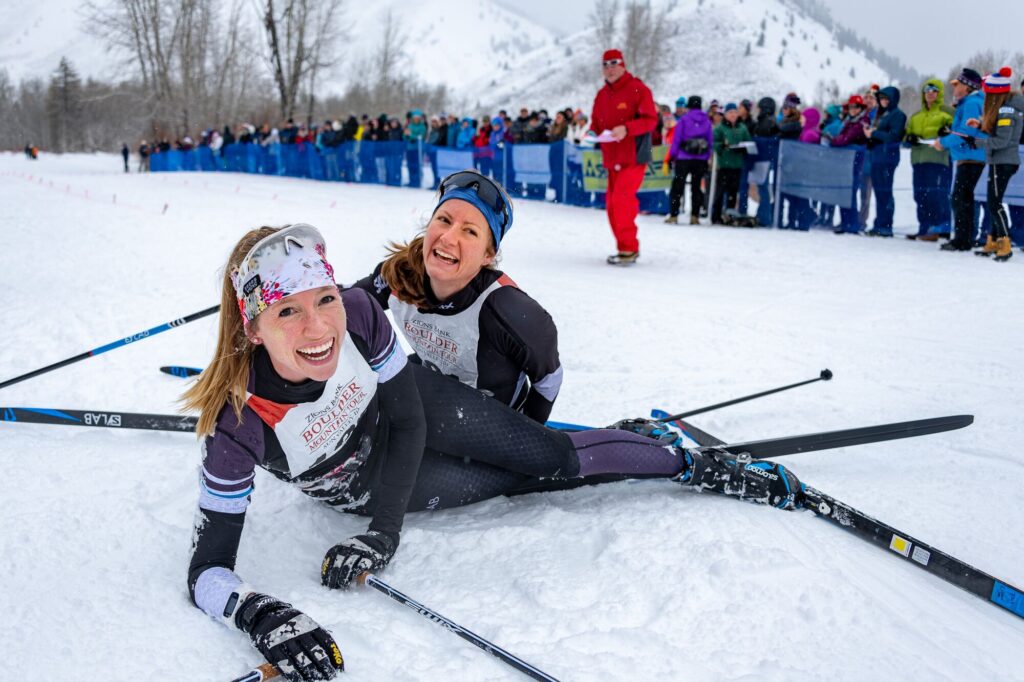 Saturday, February 1
BMT Block Party and Awards Bash
Ketchum Town Square, 5-7:30 p.m.
The whole valley – and, of course, race participants – are encouraged to celebrate the BMT, cross country skiing, and our vibrant community at our penultimate party. Food and beverage trucks, awards, and a good time will be highlighted. DJ Train (did someone say karaoke?) will be spinning our favorite party tunes. Food and beverages available from The Cellar, Voce Tea, Sawtooth Brewery, Leroy's, Wood River Sustainability Center, La Parilla Mexican Food and Zions Bank. Raffle prizes include skis, boots, poles, clothing, bags and training aids from our generous sponsors and supporters. You must be present to win.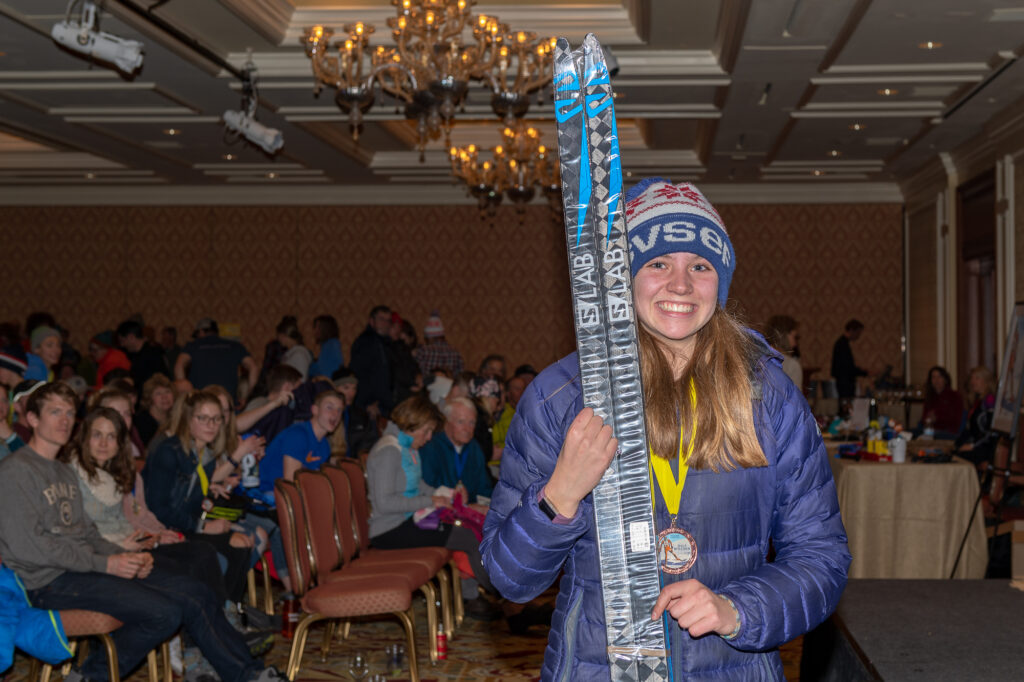 Sunday, February 2
Demo Day and Barbecue, 10 a.m.-3 p.m.
Sun Valley Nordic Center
Check out the latest and greatest equipment and goods from Fischer, Rossignol, Swix/Toko, Salomon, Alpina and Start at Demo Day hosted by The Elephant's Perch, Backwoods Mountain Sports and Sun Valley Nordic Center. Demo Day is free for all BMT participants. Just bring your race bib for a trail pass. Discounted trail pass for all others is $10. Burgers, brats and veggie burgers will be available from 11-2 p.m.
Saturday, February 8
Ski The Rails
10-1 p.m.
Ski The Rails is a free cross-country ski tour along the Wood River Trail and is suitable for Nordic skiers of all ages and abilities and their dogs. Beginning in Ketchum, Nordic skiers find aid stations along the Wood River Trail as they make their way south to Hailey. Tourers finish their ski at the Sun Valley Brewery with a bonfire and live music. Before the tour begins, buses shuttle skiers from Hailey to Ketchum so that their car is at the finish. Voila!