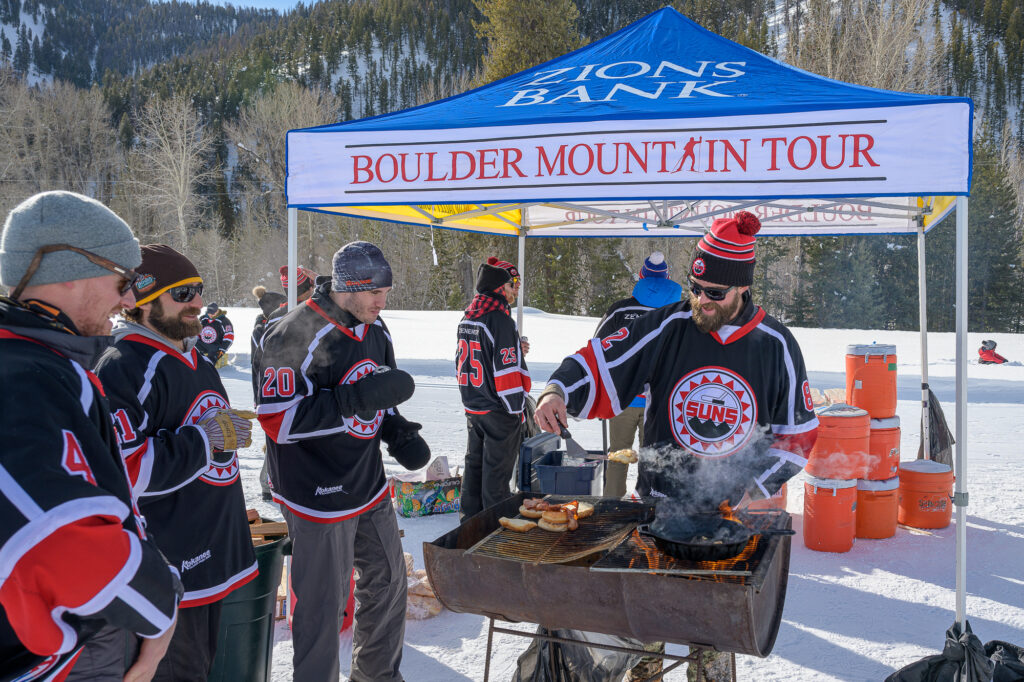 The Zions Bank Boulder Mountain Tour is a complex event that requires a tremendous amount of local and national support. Every year, more than 265 dedicated volunteers commit to this extraordinary event. In 2020, we had 280 volunteers and appreciate everyone's time, energy and effort in making the 47th annual BMT a success.
To view shifts and volunteer, please click HERE. Volunteering gives you entry into our appreciation party at Limelight Hotel on February 10.
Please contact Ted Angle at or call (208) 788-9458 if you have questions about you can get involved in the 2022 Boulder Mountain Tour between February 1-7.
Thank you so much!