The Power and Purpose of Bob Rosso
TR factor.
It's facing all of us. It is just that not all of us factor in time remaining in our day-to-day lives.
For Bob Rosso, the TR factor has been a constant and longtime motivator in how he lives his life. And since receiving a diagnosis of dementia three years ago, Rosso leans hard into this formula, endeavoring to live, love, and enjoy life. We could say even more than he did before, but it is impossible. If enthusiasm has a poster boy, it is Bob Rosso – in full color.
Now 75, Bob's energy and zest for life remain at a full boil for a myriad of friends and interests. Or, in the phraseology and philosophy of Spinal Tap, "These go to 11."
Born and raised in Southern California, Bob grew up on Lido Island in Newport Beach.
He recounts, "At that time, it was a classic little beach community. We, my older brother and younger sister were outside swimming and surfing day in and out. I did a little school on the side. I was an average high school student. I think I was playing so hard and doing so many sports in high school that I did not do as well as when I went to college. I really took off then."
Drawn to Long Beach State to compete for famed coach Don Gambrill, Bob became an All-American swimmer. Now in the Hall of Fame, Gambrill's stable of swimmers is a veritable Calumet, with nine-time Olympic champion Mark Spitz, Matt Biondi, and Sharon Stouder-Clark, among others.
Bob's maternal grandfather founded Meeks Bay Resort at Lake Tahoe, and the family would spend every summer there. In the 50s and 60s, California's wide-open lands offered glorious opportunities for skiing, climbing, hiking, surfing, and biking, and Bob embraced all of them, including rock climbing in Yosemite in the 60s. He funded his forays as a lifeguard on the Pacific Ocean for ten years during high school and college and working in a ski shop.
"To this day, I cannot go someplace where I am not watching the water. It's an instinctive thing. You never lose that sense of watching the ocean. I have had quite a few rescues when I have been somewhere else because people aren't aware of what causes the currents and pushes you out," Bob says.
Bob was lured away from Southern California by the promise of an uncrowded winter nirvana replete with powder skiing and babes – in that order.
"A lifeguard I worked with took the winter off and came back raving about Sun Valley. The powder skiing and lack of crowds appealed to me because I am a non-crowd type of guy," Bob recounts.
"I came up in the fall of 1971 and found a house for three other guys who would join me. I walked into the Country Kitchen, which was owned by Bob Doan and was kind of a hippie health food restaurant and started off as a dishwasher and ended up as a cook. Rob Kiesel and Bob Gorton of Boise started Snug Mountaineering, so I got a job with them, too."
In the early seventies, alpine ski racer turned nordic skier Rob Kiesel of Ogden was in lockstep with the famed Leif Odmark in changing the alpine-centric ski culture of Sun Valley to include cross-country skiing. Odmark founded the Sun Valley Cross Country Ski Center, and Kiesel approached the nascent Sun Valley Ski Education Foundation about expanding their junior ski program to include a cross-country ski program. He tapped his young climbing buddy, Bob, as his assistant coach.
"I didn't know anything about cross-country skiing at the time, including how to ski, but it was a whole lot of fun. A lot of the kids we had then still live in the community. That was 1972. Bridget (Sewell) Kapala nicknamed me Hummingbird Man because I was all over the place. I could never sit still," Bob says with a laugh.
You could say Bob hit the love lottery when he met Kate Karges, a student at Colorado State University in Fort Collins, who was camping with a friend in Adams Gulch when she and Bob met in the summer of 1972. They began dating, eventually marrying in 1977, and went on to have one son, Stephen, who is now a lineman for Lower Valley Power in Jackson Hole.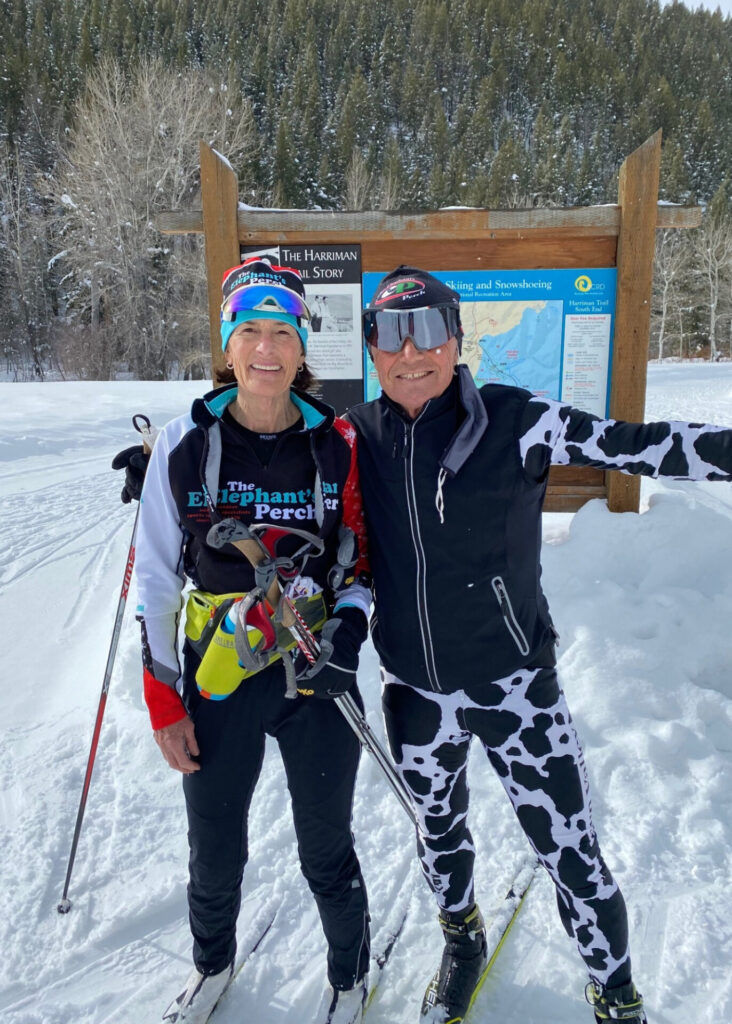 Another endeavor Kiesel talked Bob into being part of was helping organize a race that turned out to be the Boulder Mountain Tour.
"We set a classic ski course with a snowmobile along the berm on the highway. It was a complete blizzard the first year. You had to cross the highway five or six times, and it took three or four hours to complete the race," he recounts.
As with any labor of love, Bob has served in every possible role and worked every aspect of the race from Chief of Course, to board member, to construction of the finish area, to storing tents, equipment and water jugs at The Perch. There is not an facet of the race – then or now – that do not have Bob's fingerprints on it. He even won the race in 1974.
Once, while enjoying a post-event beer at El Torito Restaurant in Elkhorn, where Kate worked, Bob's life took another fortuitous turn.
"I was drinking a few post-race beers with Jim Bombard, the K2 rep at the time, and he said, 'you have to open your own business.' That planted the seed. That was early winter of 1975. We put together some money in two or three months and opened The Elephant's Perch on April 1, 1976."
The pair drove to The North Face in San Francisco (they were friends of the men that started the company), loaded up $20,000 worth of climbing and mountaineering gear in the back of their truck, and never looked back. Well, maybe a bit, as the winter of 1977 was so dry the Boulder Mountain Tour wasn't held, and 1978 wasn't much snowier. But conditions – both weather-and-business wise – improved throughout the years, and in the 46 years the Rossos owned The Perch, it evolved into an iconic and valued fixture in the Ketchum community.
Personally, Bob was and is a pillar of the community. A member of the Blaine County Recreation District's board of directors for 20 years, he can count among his accomplishments permitting and building the bike path that spans 20 miles, Harriman Trail (in partnership with the US Forest Service), and the purchase and saving of historic Galena Lodge.
Over the years, the Perch played host to upward of 20 events a year fueled largely by Bob's interests. These include the Adams Gulch Fun Run, Backcountry Run, Shop to the Top, 10-Mile Run, Pin Binding Downhill, Classic Backwards Boulder Mountain Tour, Prairie Creek Snowmaker, Chamber Pot Relays, Baldy Snowshoe Challenge, Tri-Elephant-A-Thon Triathlon, Nappy's Wednesday Night Rides, Town to Summit Road Race, South Valley Century Ride, Stanley to Lowman Overnight Tour, Ronde Von Ketchum 120k Bike Tour, Wagon Days Criterium, and sponsorship of the Boulder Mt. Tour, Galena Grinder and Snowball Special Fat Bike Race.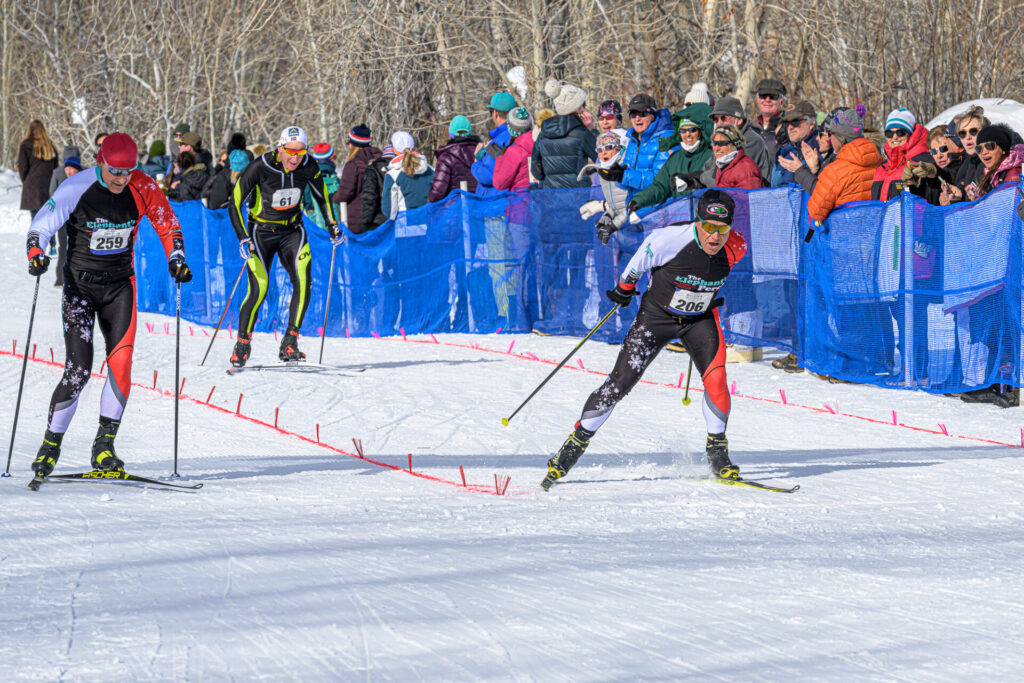 About six or seven years ago, Bob, Kate, and a few staff members began noticing differences in Bob. He needed help on the cash registers to ring up customers, or he would forget the steps to open an email. Trying to organize the events The Perch sponsored annually, such as the Adam's Gulch Fun Run or Backcountry Run, became unwieldy. 
"There was a little bit of a dropoff," Kate says. "His memory wasn't quite as sharp. It took him longer to do things."
As with other highly-intelligent people who are able to compensate in other areas to deflect their cognitive decline, it wasn't immediately apparent to Bob and Kate that he was in the early stages of dementia. In July of 2019, the pair attended a lecture on Alzheimer's disease at St. Luke's. They crossed paths with Randy Vawdrey, a certified nurse practitioner and researcher from Pocatello, who would be a key player in Bob's efforts to stave off his memory decline.
"He said that since Bob has both APO genes for dementia and Alzheimer's, something could have triggered this," Kate said. "Bob had two shoulder surgeries and general anesthesias before this…Randy said it could be a possibility."
They began working with Vawdrey and credited him and Dr. Amy Drumm in the Wood River Valley with – all things considered – the very good shape Bob is in now.
"Some of the people diagnosed at the same time as Bob are not speaking right now. With Bob, there has been some decline, but it has leveled off. He takes a million supplements and tries to follow a Keto diet. Physically he is good," Kate says. "I would say he can do more than 90 percent of what he could do. He is able to travel, and he is pretty happy, which isn't always the case for people with dementia.
Bob is succinct. "Hopefully, I am more in the moment. I am not upset about it – ever. This is how life is. This is what you sign up for."
Always a willing participant around the house with cooking, cleaning, and doing his own laundry, Bob endeavors to still try and help as much as possible. The pair recount when Bob recently filled up their fancy coffee grinder, and Kate made herself a cup of coffee.
"It was really crappy coffee, and I took a closer look and realized the grinder was full of dog food. It doesn't happen all the time, but when it does, you can't help but laugh," Kate says.
They both say socialization is essential and seek out the company of friends regularly.
"We were just in Boise with good friends from Southern California who have been friends for 50 years. We laughed so hard we couldn't breathe. Those are the kinds of things that plug you in," Bob says.
As one of the founders and first organizer of the Boulder Mountain Tour, we felt it more than fitting to honor Bob at the event's 50th anniversary on February 4, 2023. The fact that we are still skiing down the Harriman Trail on the first Saturday in February is primarily due to the efforts and inspiration of Bob Rosso.
"What I love about the Boulder is the power of the race," Bob says. "You have racers from the area, from Boise, from all over the United States, and they come together and have this unified experience, and the energy grows and grows into this very powerful thing.
"Coming together gives us all a lift."