GIVING
General Donations
Your gift helps sustain the Boulder Mountain Tour, allowing us to keep our race accessible and inclusive for all who would like to participate. All donations are entirely tax-deductible and thoroughly appreciated.
BMT Legacy Fund
To safeguard the future of the Boulder Mountain Tour while enhancing the legacy of our outstanding event, the board of directors has established the Boulder Mountain Legacy Fund.
The Legacy Fund allows us to withstand any financial hardships incurred by lack of snow, a pandemic, or weather conditions that may jeopardize the event in a given year, and ensure the tradition and trajectory of the BMT is secure for years to come.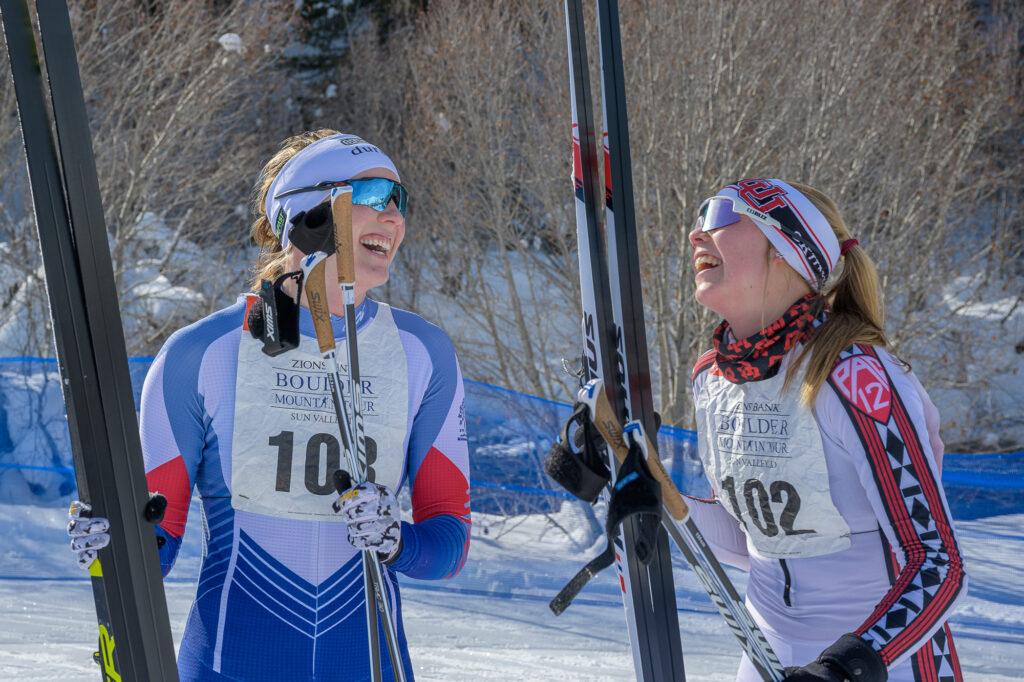 BMT Legacy Fund Supporters
Corporate
Backwoods Mountain Sports, Blaine County Title, Challenged Athletes Foundation, Elephant's Perch, Power Engineers, Sentinel Security, Zenergy, Zions Bank.

Individuals
Angela & Thomas Beauchaine, Michael Berry, Tom Bowman and Patty Lousen, Paige Collins, Shay Doll and Buddy Wilton, Jr., Meghan Duff, Gregory Dunfield, Sue Engelmann, Mitch Fleischer, Christopher Foreman, Tom Frey, Matthew Gelso, Svea and Chris Grover, Cary Harding, Sue & Tim Hamilton, Michael Karger, Chip Kogelmann, Andrea & James Lieberman, Nicole Lisk, Steve Moore, Andy Munter and Janet Kellam, Michael Nagro, Del Pletcher, Michele and Tom Praggastis, John Reuter & Lexie Praggastis, Muffy Ritz, Brad St. Clair, Ronald Stradiotto, Carolyn Stwertka, and Neil Zussman.
Bob Rosso Scholarship Fund
In February 2023, the Boulder Mountain Tour honored Bob Rosso during its 50th anniversary. In conjunction with recognizing Bob and his myriad contributions to our community, the BMT established a scholarship fund in his honor as one of the event's original organizers, a steadfast supporter of skiing, proponent of the outdoors, and champion of the Wood River Valley.
The Bob Rosso Scholarship will be presented annually to a pair of Sun Valley Ski Education Foundation (SVSEF) Prep Team skiers. It will be merit-based and granted on coaches' recommendations. Prep Team athletes are in grades 6-8 and meet three times per week. It is a crucial juncture in SVSEF programming, and support will help committed athletes take the next step in their ski racing journey. The yearly scholarship will pay for 50 percent of SVSEF ski program tuition for the upcoming season for a girl and a boy who display attributes of Bob's we greatly admire and want to encourage; enthusiasm for skiing, respect for others, love of the outdoors, and a desire to improve the lives of those around them.
In August of 2023, the BMT presented scholarships in Bob's honor to Bailey Kurtz and Vivian Cunningham.
This fund is made possible by generous friends, family and fans of Bob. Tax-deductible donations may be made to the Bob Rosso Scholarship Fund.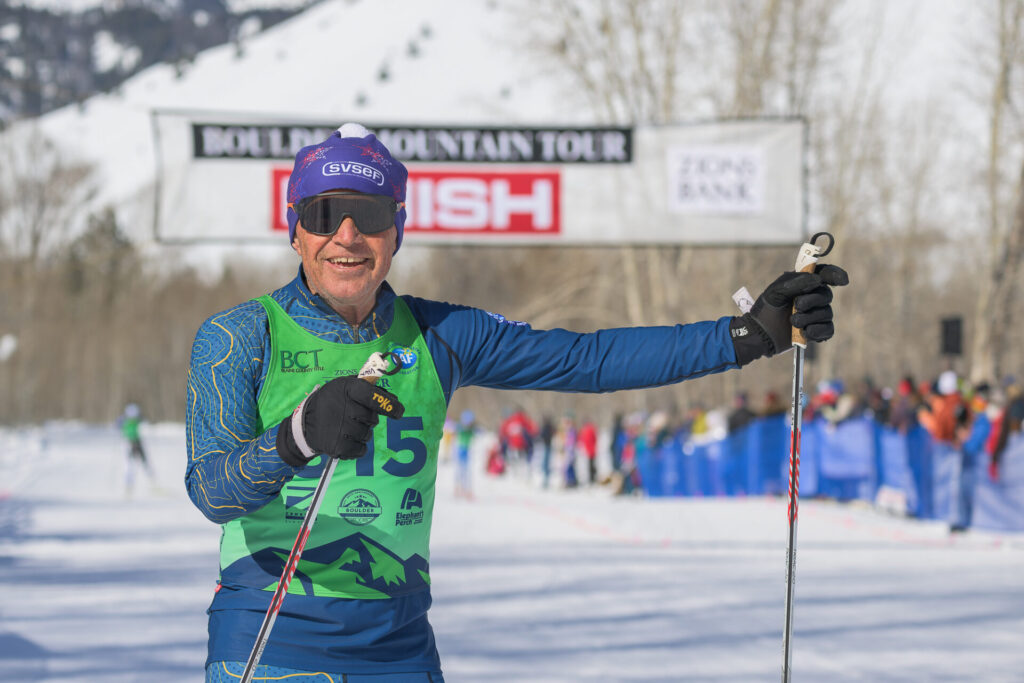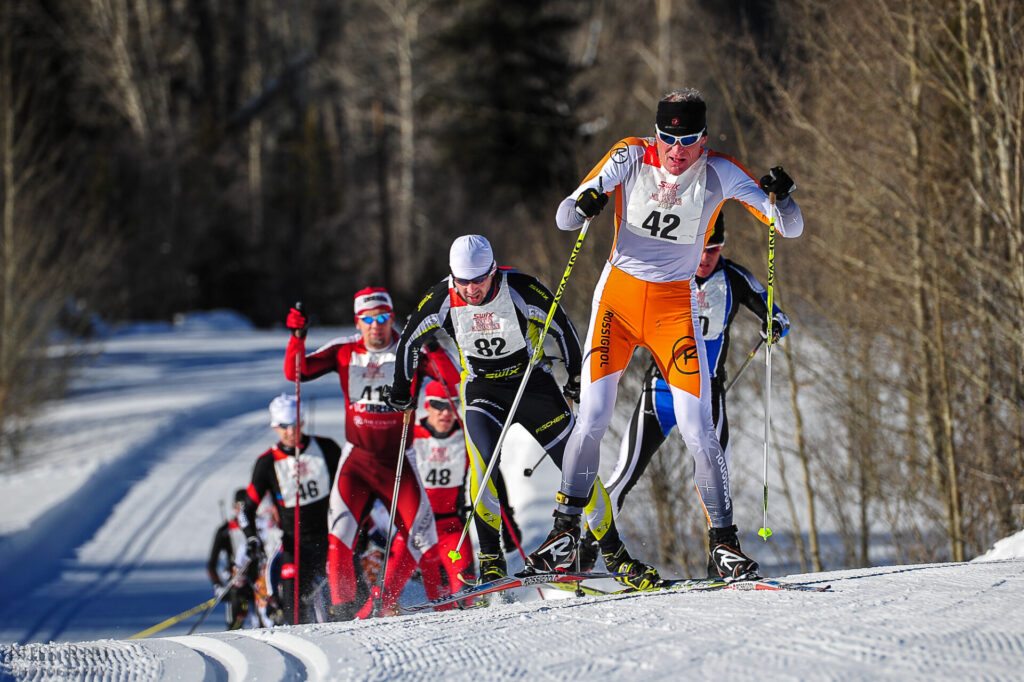 Jon Engen Perpetual Award
Given in memory of Jon Engen, the Engen Award is earned by the man and woman who improve their times by the greatest percentage year over. The Engen Award was established by the following individuals and organizations in Jon's honor:
Tom Campion, Jean and Brent Estep, Richard and Kelly Feldman, Jim Fredericks, Dave Knoop, Marshall Peterson, Roger Miller, Rich Mull, Rossignol, SWIX/TOKO, Jimmie Vaughan, and Darlene Young.
Champions of the inaugural Engen Award in 2019 were Aniko Pearson and Troy Smith. Both were given commemorative belt buckles and belts made by Foster Weld in Boise, Idaho. Buckle winners in 2020 were Hannah Young and Brad St. Clair; 2022 Johanna Stangland and Zach Quesnel; 2023 Lucy Conklin and Alex Homaechevarria.
Donations may be made to the Engen Fund. The fund is restricted solely to the perpetual award and donations are entirely tax-deductible.
If you would like to make a contribution or need additional information on any of the Boulder Mountain Tour's charitable funds, please write to us at bouldermountaintour@gmail.com, or call 208.720.1810. Donations may be mailed to the Boulder at PO Box 5868, Ketchum, Idaho, 83340. Thank you.