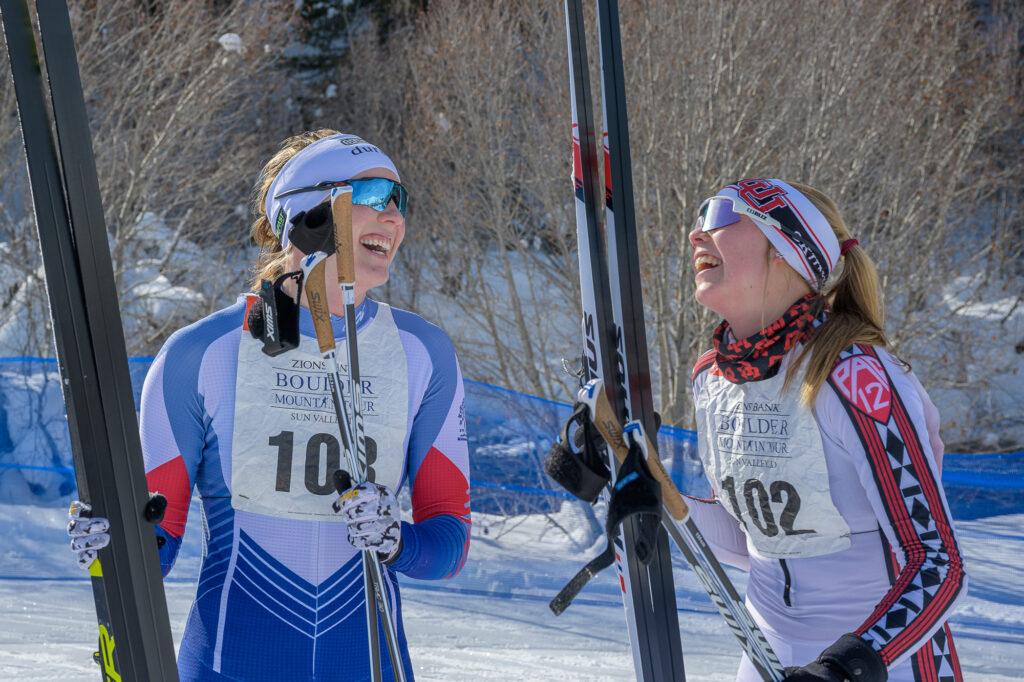 GIVING
GENERAL DONATIONS
As we move toward our 50th anniversary, your gift helps sustain the Boulder Mountain Tour, allowing us to keep our race accessible and inclusive for all who would like to participate. All donations are entirely tax-deductible and thoroughly appreciated.
BOULDER MOUNTAIN TOUR HERITAGE FUND
To safeguard the future of the Boulder Mountain Tour while enhancing the legacy of our outstanding event, the board of directors has established the Boulder Mountain Heritage Fund.
Interest generated from the Heritage Fund endowment will allow us to meet the rising costs of staging the BMT while maintaining access, inclusivity, and support for all who wish to take part.
BMT Heritage Fund Supporters
Corporate
Backwoods Mountain Sports
Blaine County Title
Challenged Athlete Foundation
Power Engineers
Sentinel Security
Zenergy
Zions Bank
Individuals
Angela & Thomas Beauchaine, Michael Berry, Tom Bowman and Patty Lousen, Paige Collins, Shay Doll and Buddy Wilton, Jr., Meghan Duff, Gregory Dunfield, Sue Engelmann, Mitch Fleischer, Christopher Foreman, Tom Frey, Matthew Gelso, Svea and Chris Grover, Cary Harding, Sue & Tim Hamilton, Michael Karger, Chip Kogelmann, Andrea & James Lieberman, Nicole Lisk, Steve Moore, Andy Munter and Janet Kellam, Michael Nagro, Del Pletcher, Michele and Tom Praggastis, John Reuter & Lexie Praggastis, Muffy Ritz, Brad St. Clair, Ronald Stradiotto, Carolyn Stwertka, and Neil Zussman.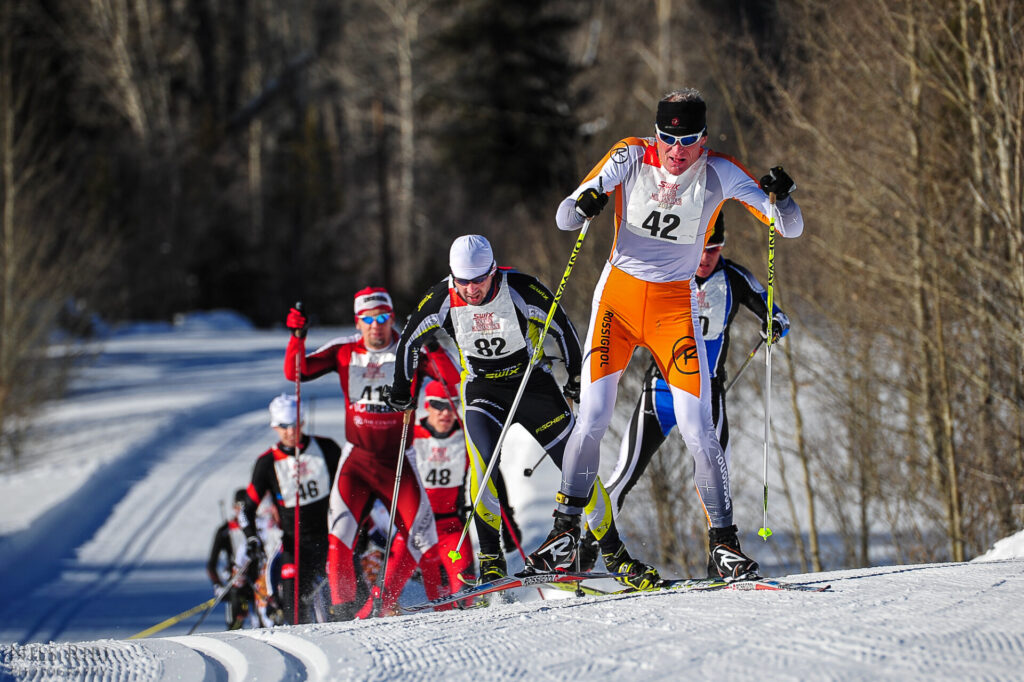 JON ENGEN PERPETUAL AWARD
Given in memory of Jon Engen, the Engen Award is giving to the man and woman who improve their times the greatest from the year before. The Engen Award was established by the following individuals and organizations in Jon's honor:
Tom Campion, Jean and Brent Estep, Richard and Kelly Feldman, Jim Fredericks, Dave Knoop, Marshall Peterson, Roger Miller, Rich Mull, Rossignol, SWIX/TOKO, Jimmie Vaughan, Darlene Young.
Champions of the inaugural Engen Award in 2019 were Aniko Pearson and Troy Smith. Both were given commemorative belt buckles and belts by Foster Weld in Boise, Idaho.
Donations may be made to the Engen Fund. The fund is restricted solely to the perpetual award and donations are entirely tax-deductible.