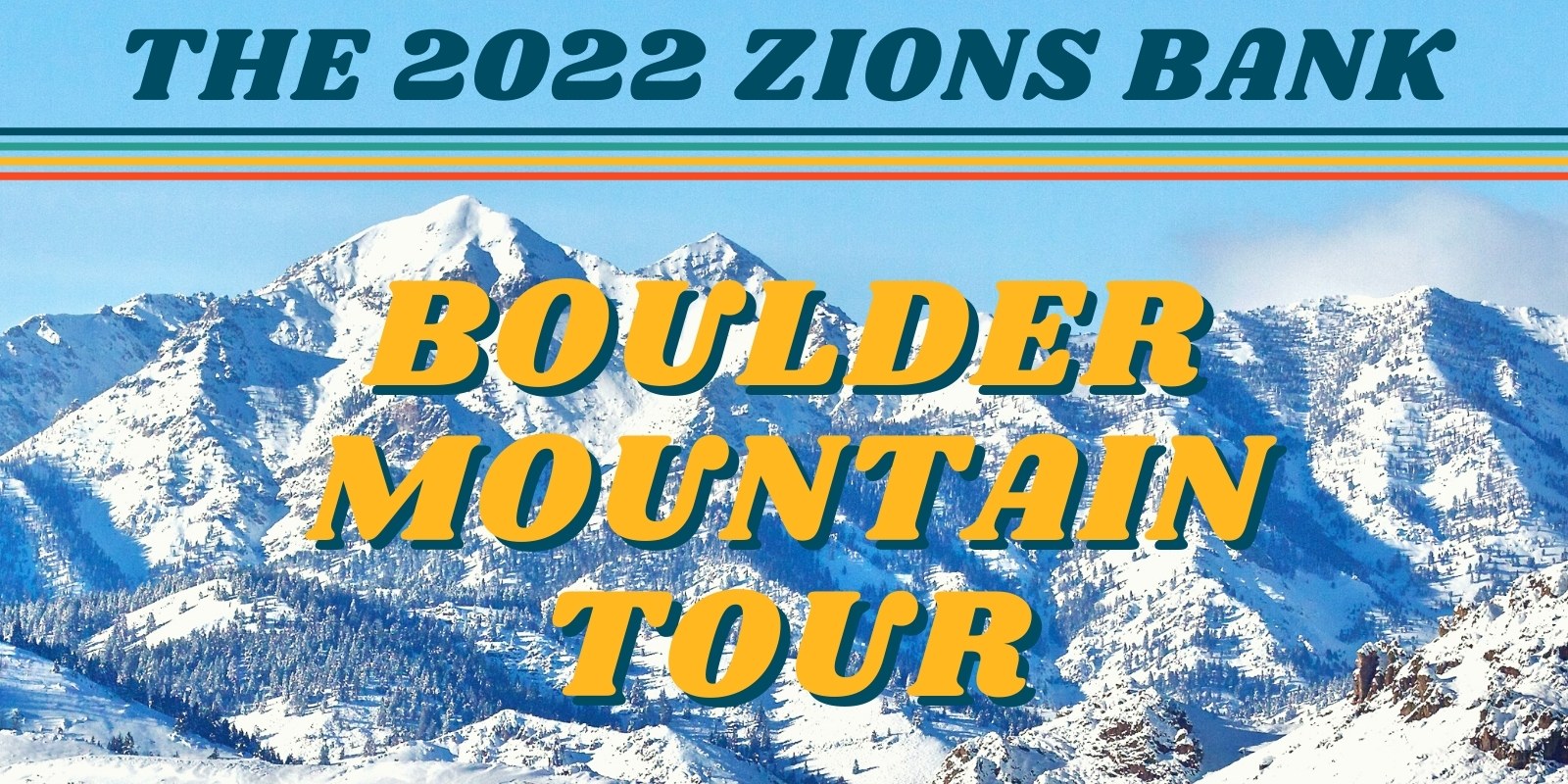 The 49th annual Zions Bank Boulder Mountain Tour will take place in person in Ketchum, Idaho, on its traditional day, the first Saturday in February, falling in 2022 on February 5. Due to the popularity of last year's virtual event, "Our Boulder, Your Backyard," participants may opt to ski on a course of their choice between February 1-6.
For the virtual event, participants will ski a 30k or 15k course of their choice in a convenient location. Trails will be suggested at various areas and resorts in regions throughout the United States. Times will be submitted by racers for posting on the BMT Leaderboard. Prizes will be awarded via livestream raffle on Monday, February 7, 6 p.m. MST at www.vimeo.com/bmt2022. Virtual participants may not ski the Harriman Trail on Saturday, Feb. 5.
The in-person Zions Bank Boulder Mountain Tour starts at Senate Meadows near Galena Lodge, 23 miles north of Ketchum, elevation 7,400. The course crosses Highway 75 below the Lodge and continues down the Harriman Trail finishing across from Sawtooth National Recreation Area headquarters. The 34-kilometer course begins with some moderate but challenging climbs and descents and then levels out around the halfway point. The total elevation drop for the Full Boulder is 1,150 feet. The Half Boulder begins at Baker Creek, elevation 6,700 feet, and encompasses a gradual 450-foot vertical drop over 15k. Overall, the BMT is designed as a skate race but classic tracks are set the length of the course. Classic and adaptive skiers are welcome and timed in the general field.
All Full and Half Boulder participants are eligible to receive a Boulder Pass, which is good for three days of skiing (including race day) on the North Valley Trail System. Enjoy access to more than 200 kilometers of skiing meticulously maintained by the Blaine County Recreation District. Present a copy of your entry at the following vendors to receive a trail pass; Backwoods Mountain Sports, The Elephant's Perch, Sturtevants, or Galena Lodge. The Boulder Pass will also be available at the BMT Expo. The pass is intended for 2022 registered racers only. Family and friends may purchase a 1-or-3-day pass at any of the merchants listed above or the fee box at area trailheads. Current trail conditions may be found at https://wintertrailink.bcrd.org.
The Boulder Mountain Tour recognizes overall champions, age class champions, preem, and wave winners in the Full Boulder. Other award categories are Best Costume, Oldest/Youngest Racers, Business Class, Ski It Forward, and the Jon Engen Award which goes to the man and woman who show the greatest percentage of time improvement from 2020. Overall, age and team champions are recognized in the Charley Course Half Boulder. The BMT purse totals $10,000.
The BMT Block Party and Awards Bash will be held at Ketchum Town Square from 5-7:30 p.m. on Saturday, Feb. 5. Participants are encouraged to celebrate the BMT, cross country skiing, and our vibrant community at our penultimate party. Food and beverage trucks, awards, and a good time will be highlighted. Party tunes, a huge raffle with great prizes from our generous sponsors and supporters. You must be present to win.
The Boulder Mountain Tour's Board of Directors reserve the right to change the 2022 Boulder Mountain Tour from an in-person event to a virtual event should the risk of participants contracting Covid be deemed too high to gather safely.