RECIPES TO FUEL YOUR LIFE
Boulder Mountain Tour stalwart Brooke Hovey shares some of her favorite power recipes with us. Cook and enjoy!
Nicknamed "Sled Dog" for her love of endurance challenges and racing, Brooke Hovey is an athlete, mother, wife, chef and longtime Ketchum resident. She began cross country skiing later in life (23) after years of road running and competing in track and cross country for CU Boulder. She joined Team Rossignol and leaned how to ski efficiently with coaching from Jon Engen and fellow elite racers. Brooke specialized in skate sprints and 50 km ski marathons and has raced in the BMT 20 years with exception of 2-3 years. Almost every finish has been top 5; with many wins, second and third places. Brooke's career as restaurant and private chef has always been about creating meals that are organic, local and sustainable, nutrient-dense, energy-packed and delicious, and says "Whether or not you are a trained athlete, food is the foundation of health, vitality and energy." You can find her creations locally at Nourish Me.
BROOKE'S PROTEIN AND POWER PACKED CREPES (gluten and dairy-free)

1 1/2 cup filtered water

1 cup steamed quinoa

1/2 banana

3 tablespoons hemp seeds

1 tablespoon raw organic almond butter

Blend above ingredients in Vitamix or high-powered blender until smooth, transfer to mixing bowl

Add to liquid ingredients:

2 organic eggs

1/2 cup buckwheat flour ( I sell sprouted and freshly ground buckwheat at Nourishme in Ketchum)

3 tablespoons ground flax seeds

1/2 teaspoon sea salt

Mix all ingredients, let rest for 5 minutes while large skillet  is heating on medium heat

Spread 1 teaspoon coconut oil in pan, add 1 cup crepe batter, spread thinly to cover surface of pan (these work best as crepes rather than thicker pancakes) 

Cook 2-4 minutes per side until light golden brown

Fill with your choice of berries, applesauce, granola and yogurt (dairy-free or cow's milk, just make sure it's organic and grass-fed:)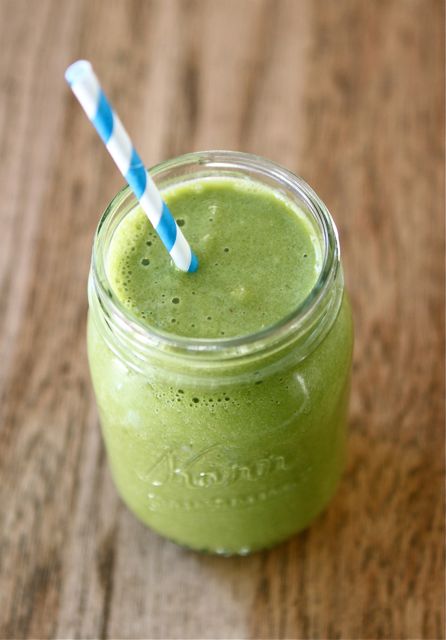 GREEN SMOOTHIE  (perfect to go with crepes for full morning of outdoor, aerobic adventures on foot, bike or skis)

2 cups filtered water

1/2 cucumber

1/2 apple (or 1/4 cup frozen blueberries if you prefer to apple)

1/4 avocado

1 cup dark leafy greens (spinach, kale or swiss chard)

2 teaspoons freshly grated ginger

1 tablespoon Udo's 3-6-9 fatty acid oil blend (sold at Nourishme) or cold-pressed coconut oil

1 teaspoon fresh lemon juice

1/4 teaspoon sea salt

Blend all ingredients well in Vitamix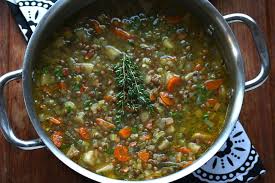 HEARTY LENTIL AND VEGETABLE SOUP (can be vegan or include organic sausage or chicken)

In stock pot saute over medium heat for 5-8 minutes:

2 tablespoon olive oil

1 diced yellow onion

1 diced leek

3 cloves garlic

4 diced carrots

3 ribs diced celery

2 teaspoons each Italian seasonings, oregano, basil and thyme

1/2-1 teaspoon red chili flakes

1 teaspoon black pepper





Add: 

8 cups water, vegetable or chicken stock

1 cup green lentils (rinsed and drained)

2 organic Italian sausages or 4 chicken thighs (if not vegan)

2 cups organic diced tomatoes

1-2 teaspoon sea salt or to your taste

Bring to boil, turn to simmer and cover for 30 minutes or until lentils are soft Before serving add:

handful of rough chopped dark leafy greens

1 diced zucchini

2 tablespoons fresh chopped parsley

1 teaspoon balsamic vinegar

Enjoy!