SUMMER TRAINING WITH MARY ROSE: DO WHAT YOU LOVE
After I retired from the Sun Valley Ski Education Foundation Gold Team, I went straight into coaching for Sun Valley SEF. It was time for me to move on from competitive skiing, but that doesn't mean that I will ever move on from the sport. The transition away from being a full-time athlete was pretty smooth because I still love being active, and I always loved training, so my life didn't really change.
Being a Nordic skier, we are privileged with how we train for skiing. It is essential that we mix up our workouts between running, biking, rollerskiing, and strength. When I was skiing competitively a lot of my training included exploring the wilderness around Sun Valley by running, biking, or skiing.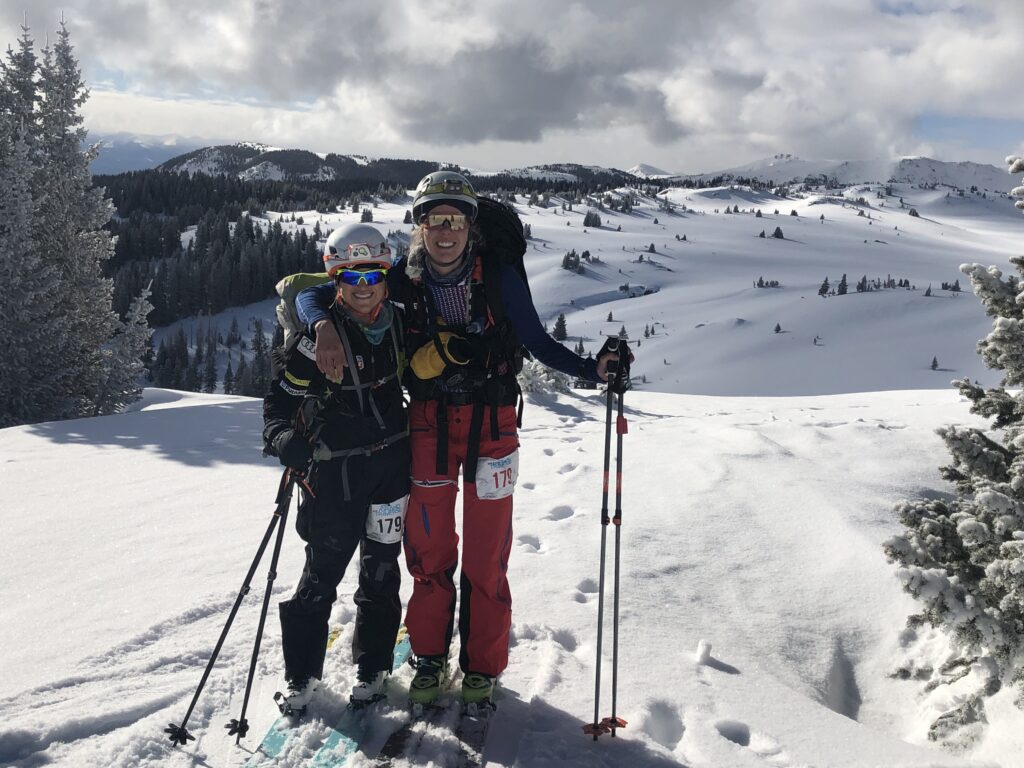 I have instilled a lifestyle that allows me to stay fit year-round. In the springtime, you will find me backcountry skiing in all the different mountain ranges surrounding Sun Valley. You will also find me squeezing in the perfect spring skiing conditions at Galena and on the Harriman Trail. I spend most of my days outside doing what I love, skiing! Backcountry skiing and cross-country skiing in the spring help me build up my endurance base. Without even considering this training, I am putting in big training hours, simply by exploring.
Once the snow is gone, I rely on my running shoes and bike to explore. There are so many places I have yet to experience around Sun Valley and that is my biggest motivator when it comes to exercise. During the weekdays, I try to get outside once a day for either a bike or run and on the weekends I try to climb one or two peaks. I no longer focus on intervals sessions or how many hours my training plan says. Instead, I focus on what will bring me the most joy. I love getting outside with good friends who share the same passion.
On rare occasions, I will jump into a running interval or two with my athletes to help them with their technique or to keep them motivated to dig deeper. Intervals are not a top priority for me. However, it is good to squeeze in a couple here and there.
While I am far from the perfect training plan for cross-country racing, I stay fit by doing what I love! The most important thing to do for Boulder Mountain Tour prep is to get outside and enjoy your time, especially in the spring and summer. Training hours will build up, and you will get fit in no time.
Born and raised in Steamboat Springs, Colorado, Mary Rose is a former SVSEF Gold Team athlete. Mary represented the United States at the Under 23 World Championships as well as the Colorado Buffaloes at the NCAA Championships where she earned two team National Championships. Now that her professional racing days have come to an end, Mary has decided to call the Wood River Valley home and pass on her sport knowledge as a ski coach for the SVSEF.