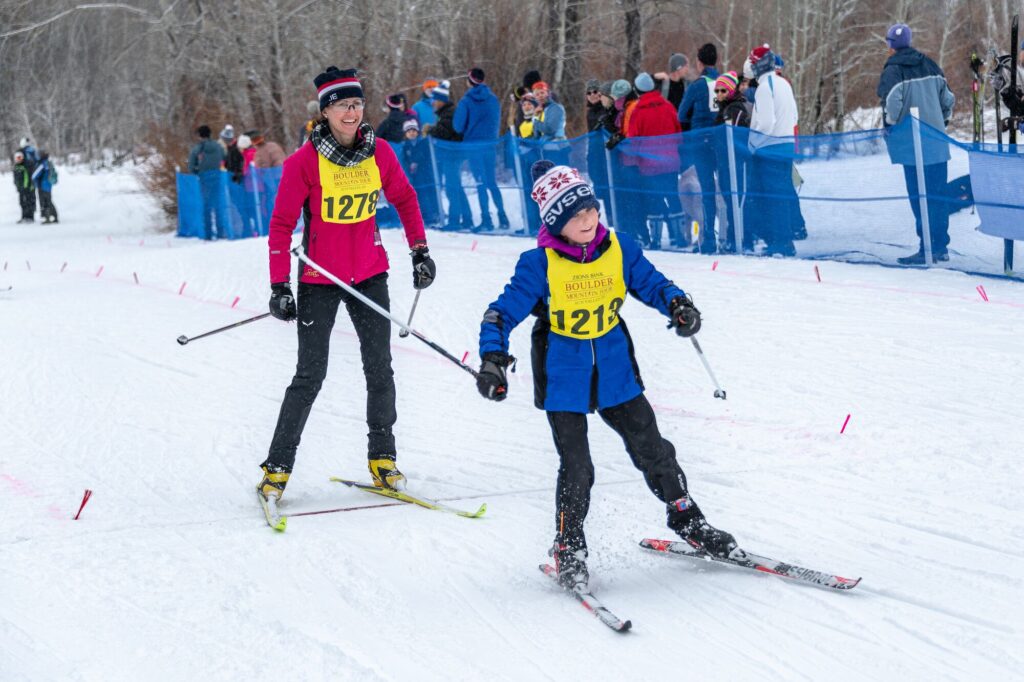 Description & Location
During an average year, the 15-kilometer Half Boulder begins on the second half of the Boulder Mountain Tour course starting at Baker Creek. The Half Boulder merges with the late waves of the BMT and finishes across from SNRA Headquarters. The gently rolling terrain of the Half Boulder makes it a perfect introduction for the first-time racer or the participant who would like to tackle a shorter course.
The Half Boulder is designated as a skate race, but a track is set the length of the course and classic and adaptive skiers are welcome. Classic and adaptive skiers are timed as skate competitors.